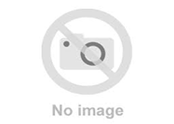 Isolation Transformer
Owing to inductive loads, capacitive loads, SMPS loads, electronic ballasts and PWM Switching systems, the present AC Power lines are superimposed with spikes, surges, galvanic leakages, transients, sags, RFI noise and harmonics. As a result, operating instruments particularly precision ones do not perform efficiently and distort the quality of end products and in cases may damage the instrument itself.
With Sen & Pandit Electronics Private Limited Isolation Transformer, all sorts of electrical noises, particularly common mode noises, spikes, surges, and transients can be eliminated. It delivers output voltage at 1:1 ratio after considerable elimination of these unwanted other factors in the mains line.
Applications
CNC MACHINES
Computer and Peripherals
Telecommunication Equipments
Medical Equipments
Process control equipments
Scientific Equipments
Large computer installations and it's peripherals.
Technical Specifications:
| | |
| --- | --- |
| Input Voltage | 230 V |
| Output Voltage | 230 V |
| Ratio | 1:1 |
| Frequency | 50±3 Hz |
| Load Regulation | 3.5% and 5 % |
| Dielectric Strength | 2 KV for 2 minutes |
| Common Mode Noise Rejection | Over 120 db |
| Coupling Capacitance | Less than .005 PF |
| Capacity | 0.5 KVA to 10 KVA |